Palm Beach Accountable Care Organization (ACO) is one of the 29 ACOs that successfully earned shared savings with Medicare in the first performance year, to an amount of $22 million. They are an example to all of the ACOs attempting similar goals. Palm Beach ACO is a large organization, with 30,000 Medicare patients and 275 participating physicians. Although it is a big ACO there are a lot of smaller ACOs, and those considering forming, that can learn from their example by extrapolating the principles learned and implemented by Palm Beach ACO.
Instead of creating a massive infrastructure they applied grassroots efforts, but laid their foundation first with knowledge and clarity by focusing on the rules of the Medicare Shared Savings Program (MSSP). Then Palm Beach ACO committed their physicians to the same ideal: that an ACO model is the best type of medical center for the current healthcare climate. They believe that the government is a partner, and one that wants what is good for physicians and patients together. Thus, rewarding quality outcomes is sensible and will lead the ACO to profitability and operational success.
General ACO success means making a positive impact on healthcare by focusing on the fundamental principles of healthcare – improving the health of the patient. Palm Beach's physicians liked the concept of an ACO since it puts the doctor at the forefront of the solution, and they quickly found that success would come from a strong relationship between the patient and the doctor. Furthermore, full knowledge of the patient population both in and out of the office is integral.
Palm Beach ACO states they "concentrated on defining expectations and improving coordination with all stakeholders, including specialists, hospitals, home healthcare agencies, and skilled nursing facilities." Instead of controlling the patient and their referrals Palm Beach focused on fostering competition among its own members, those that had the best results were highlighted to the staff and patients which created a domino effect. This improved their work-flow and the collaborative efforts of healthcare institutions leading to a well run organization that was focused on meeting and exceeding their goals for improving the health of their attributed population. All of these actions supported the overarching goal of bettering patient experiences and building lasting connections between patients and doctors, while always measuring their progress and implementing measures to ensure ongoing success.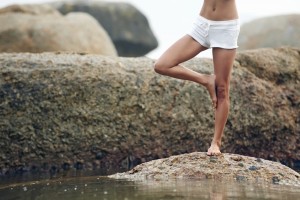 By changing the mindset of the health practices and continually improving their approach to patient care Palm Beach ACO found huge success in MSSP. They state that even just being active in getting patients in for wellness visits and preventative care covers many of the MSSP requirements, and increases success along all avenues of the organization. Maintaining the patient population and being proactive in their wellness, while decreasing emergency visits, is only possible through systematic and efficient use of real-time data management and analysis. ACOs have found essential advancement in this area with Salient Management Company, as we are the current leader in ACO data analysis that leads to process improvement, a reduction in risk associated with the ACO model and higher profitability.
Source via AJMC.